18.02.2022
Presenting: Levi Titanium Cabins & Lodge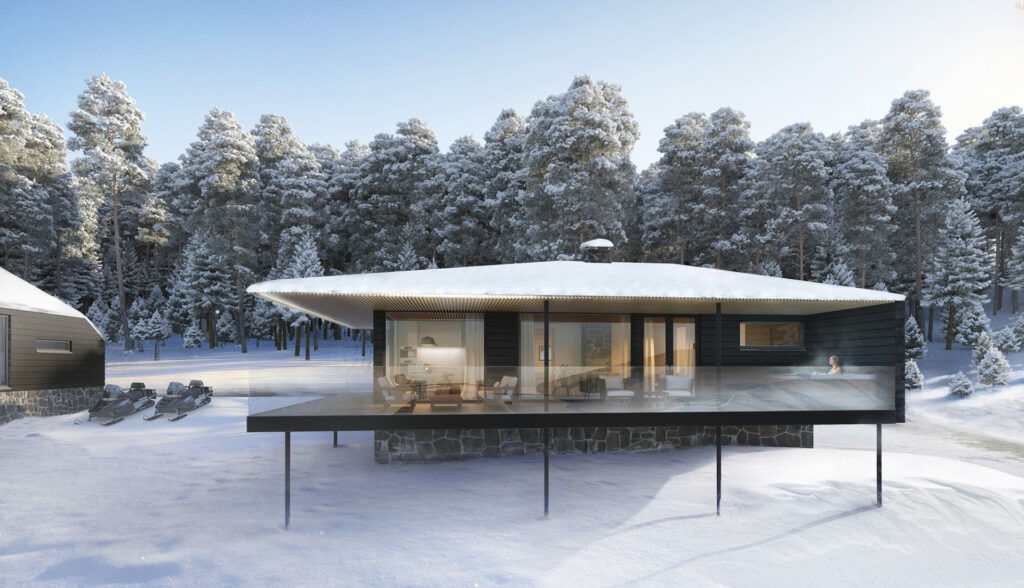 Now presenting the Levi Titanium Cabins & Lodge destination to be built right next to the Levi Etelärinne ski slope.
The destination seeks inspiration from the amazing surrounding nature and the vicinity of the fells. Levi is for both downhill and cross-country skiing, with a good network of ski routes starting close by. There is activity all year round.
High-quality and timeless architecture, stylish and finalised details, and a functional entity are a matter of pride to us. Our extensive experience of accommodation destinations, both in Finland and abroad, provides a solid foundation for the design. The indoor areas and decorations are designed with a modern open and light character and with the idea of easy care. Light and shadows are elements that live and change with the time of day and the seasons. The importance of lighting is emphasised especially during the darker time of year, which can be used to reinforce the architecture and to create atmospheres and experiences. Everyday life takes to the backstage.
In terms of the environment, wood is the best building material. We procure the raw materials for our houses from sustainably managed forests, and we only use the best wood quality classes in our production. Wood is a natural material and good for people. Building design by Polar Life Haus's own Janne Kantee, Architect SAFA. Are you interested?
Additional information and sales:
http://levititanium.fi/