House Design Collection full of ideas and inspiration – order the English language edition now!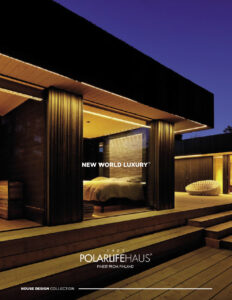 The House Design Collection by Polar Life Haus contains nearly 300 pages of ideas, inspiration and information on our way of building. Dozens of house models that come with beautiful photos and 3D visualizations provide a good start for designing your own project.
With us, you can either pick up a ready-planned standard model, or have it modified to your tastes and needs. You can also have a completely unique home designed by your architect in consultation with our design team.
Start now by getting your own copy of House Design Collection!
Alternative ways to obtain the brochure
1. Contact your local sales representative
2. Access the online version by submitting your information in the form