DESIGNER COLLECTION – JANNE KANTEE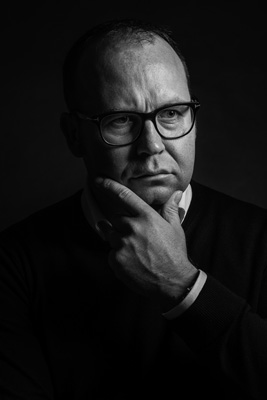 Janne Kanteen Polar Life Haus' in-house architect SAFA, has designed many uniquely designed log and wooden houses. In addition to individual sites, Janne has designed wood-structured residential areas and project sites, such as Ähtäri's log-structured apartment hotel, Naava Chalet, and the luxury ski resort hotel, El Lodge, in Sierra Nevada. Janne's work in the most visible location is most probably the sauna restaurant Kuuma in Tampere's city centre. Janne's work carefully considers the customer's wishes concerning living, the environment, and the plot's opportunities. The characteristic design style is evident in the combination of large glass surfaces and wooden structures in such a way that natural light can be genuinely appreciated indoors. When seeing a modern log house or wooden house designed with piety, and which brings out the best sides of its location, you can also acknowledge: well, that's obviously Kantee's work!
Janne Kantee, Architect SAFA, was born in Tampere in 1975. He graduated from Tampere University of Applied Sciences in 2008 and started working for Polar Life Haus the same year. Janne has designed numerous wooden buildings during his career, from public buildings to commercial premises, entire areas, and top-class residential buildings from Marbella to Moscow.
QUALITY LIVING STARTS WITH UNIQUE DESIGN
Unique house design always starts with the family's wishes and needs concerning living conditions. As our customer, You have the opportunity to utilise our design service with Polar Life Haus' draft work agreement.
PLANS AT THE FAMILY'S AND PLOT'S TERMS
Our architectural design's starting points are to consider the customer's needs and a trustworthy customer relationship. We are happy to be involved in the house project from the very beginning by mapping out the needs and the opportunities and characteristics of the plot. You can obtain all the services involved in architectural design through us, from the draft stage to the building permit drawings.
TIMELESS ARCHITECTURE AND FUNCTIONAL ENTITIES
There are several different tastes and views as well as styles – we are happy to take on the challenge and find a solution suitable for You. High-quality and timeless architecture, stylish and finalised details, and a functional entity are a matter of pride to us.
FROM INDIVIDUAL SITES TO AREA PLANS
Besides individual sites, you can also obtain design services through us for more extensive project and area planning in cooperation with our project sales. Polar Life Haus' expertise in project construction has been presented on page of this house book.
ENVIRONMENTALLY FRIENDLY AND COMFORTABLE LIVING
We consider sustainable development principles, energy regulation and other valid construction legislation and regulations in design. Wood is a breathing and renewable material; clean and fresh indoor air comes as standard in our houses. With meticulous planning, we create comfortable and functional premises for living, and the value of a high-quality house will last for generations.